KT1 Removal companies Kingston can be a pain, hire us instead!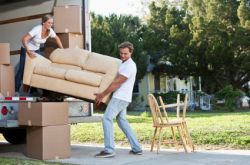 When you are setting out on the road towards hiring the perfect removals company for your move, you will likely come across a great many options and choices. While this is great and it gives you a great variety of companies to go with, it can also be a serious issue, as you will most likely have to do a great deal of work to make sure that you are getting the right company. Why bother with all that work? We are the best hands down in the KT1 and KT2 removals company game, so there is little reason to bother with the competition! You are likely wondering why it is that we are so pleased with ourselves and we must admit that it can come across as arrogance, but when you are the best, why go about hiding such a thing? You must remember that we will always give the best service for the best price, in which case there is absolutely no reason to go for anyone else in the area for your Kingston removal. Be the best, hire the best, and forget the rest! Removals Kingston will get you moved and sorted in no time at all, so call us now on

and we can make your life a whole lot easier in just one simple phone call.

So, what can we offer you for your custom? Well, there are many parts to our company that make us worth hiring. All of these things are the types of services that you may expect from various companies in the removals game, but we have it all under one roof, and we can give it to you at the best possible price for your money. You will be staggered by the range of different things that our KT2 removal experts will be able to achieve for the low price that you are paying! We cover the whole process, from doing home visits to ensure that you are using the best of our services for your move, to unpacking everything at the other end and all that comes between!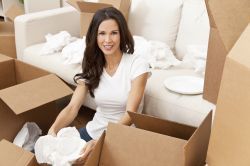 We can, pack, wrap, box, lift, shift, carry, load, drive, unload, unpack and place everything for you, so there is no reason for you to really lift a finger! Just think of that, a home removal where you don't even have to leave your arm chair... Well, until we lift it and you fall off! We will even offer you extras like KT1 man and van services for smaller jobs as well as storage options and whatever else you may need. We can sort you out with KT2 storage near your new place so that you do not have to drive for ages to get a look at how your items are faring, nor will you have to do the slog in the first place, as we can cover that issue beforehand! If you want to relax during your move, but not worry that you are paying too much, or that you may be getting a shoddy service, then you have found the right people!

When it comes to making sure that you are covered against the unlikely event of a breakage, then you will be pleased to hear that we can insure your items if we have packed them. This is to ensure that your packing has not resulted in the breakage, but also because we believe that our packing service is the best way to ensure that your items are kept in the best order possible! There is no doubt that your KT1 Kingston removal company search is over now that you have found Removals Kingston so give us a call on

today!